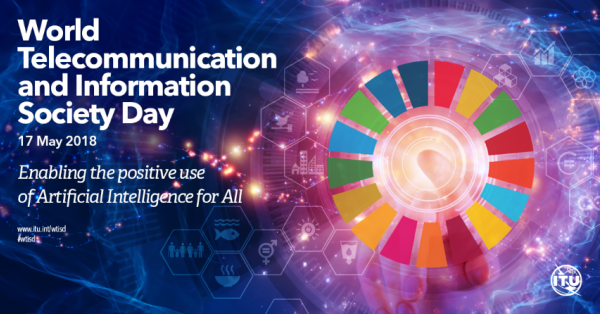 World Telecommunications and Information Society Day (WTISD) is celebrated annually across the world on the 17th of May. The day marks the formation of the International Telecommunications Union (ITU), a United Nations agency tasked to deal with issues that concern the Information and Communication Technology (ICT) sector.
This year's ITU theme is 'Enabling the positive use of Artificial Intelligence for All'. This theme speaks to the technological advancement that are being implemented to speed up United Nations' 17 Sustainable Developmental Goals, aimed at transforming the lives of people globally, especially with regards to access to ICT.
This is the day to raise awareness around new developments in technology and what this means for consumers of ICT services.
The Independent Communications Authority of South Africa (ICASA) regulates telecommunications, broadcasting and postal services in the public interest. As a regulator, ICASA has an obligation to celebrate WTISD and align itself with the annual theme.
The recent promulgation of the review process of the End-User and Subscriber Service Charter Regulations align itself with the WTISD theme in that it seeks to enable the positive and responsible use of data services by all consumers. It is for this reason that ICASA encourages consumers to know their rights and preserve their data by rolling it over or transferring to immediate family members who are on the same network.
Know how to use your smartphone, do not allow automatic updates and close all applications after use, you will save a lot of your data.
Consumers have the rights and recourse when they do not receive value for their money or experience unfair business practices from licensed operators. Lodge your complaint with us on www.icasa.org.za if your network provider is not providing good service to you.
ICASA – Regulating in the Public Interest